Top-Ten-Tips For Picking A Great Network Marketing Company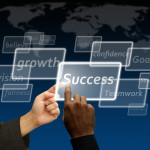 By JJ Birden and Ben Stephenson
Given the current economic climate, the concept of creating "multiple streams of income" makes a lot of sense. One of the best and most cost-effective ways of accomplishing this goal is to start a network marketing (also referred to as multi-level marketing, and social marketing) business. The advantages are:
 Low operating cost

Duplicable Success System

Mentoring/Coaching from established leaders

Ability to purchase products for personal consumption at reduced costs

Use of financial leverage

No cap to income potential

No employees

No or limited inventory

Geographic portability

Flexible hours

With thousands of potential opportunities in the network marketing space, how do you pick the right company for you?
Here are ten tips for making a great decision: