Coaching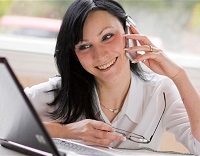 Cutting Edge Coaching… 
Coaching is a one-on-one or group forum to develop greater results in your life. You will gain insight into your strengths and limitations, then build on that new found knowledge to advance
your business and personal life to the next level of success.
In our coaching sessions, you will learn powerful strategies for taking charge of:
Identifying and achieving your goals

Eliminate the internal struggle

Discover your high payoff activities (HPA's)

Create healthy, winning habits.

Utilizing tools that will accelerate your success

Increase relationship skills and reduce conflict, a highly sought after leadership skill
[
H

igh Performance Coaching] is focused on YOU, helping you achieve the success you desire. The coaching environment is weaved with guidance, discovery, encouragement, and accountability. Our sessions will help you move from where you are today, to exactly where you want to be. With years of coaching experience, Warren's proven strategies will help you unlock your potential.
 The Game Plan
Coaching sessions are typically conducted via the phone, once per week.
 Is Coaching Right for You? Sky-Rocket Your Business and Life! 
 Looking for strategies to increase your productivity?

 Interested in learning how to make your phone ring with qualified business leads?
During our Coaching Sessions, you will:
Create a crystal clear vision

Determine your "Success Gap" – where you are as compared to where you want to be

Develop a list of action steps to get results

Start the journey in closing YOUR "Success Gap"

Uncover any challenges that could be slowing you down or sabotaging you

Gain a renewed sense of energy and motivation towards your business and life