How to Become an Obstacle Buster- Paul Cooley
Host Warren Wandling takes you behind the scenes to get to know a variety of leaders and the keys to their success. Discover how leaders overcome their obstacles in order to achieve success. In this episode, Warren introduces you to Paul Cooley.
Episode 011 – Paul Cooley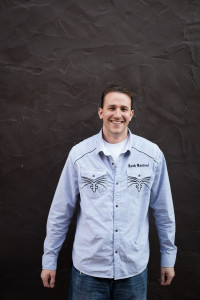 Paul Cooley helps purpose minded entrepreneurs discover their WHY and get clear on their purpose in life. He then helps them express that purpose through their personal brand.
As a consultant & coach, Paul has been honored to speak at amazing events and conferences, co-host a radio show and work with amazing and diverse clients ranging from small business owners to personal brands and even Grammy nominated entertainers.
Paul believes you have a realm and he will help show you how to rule it in the marketplace and in life! 
You can find out more by visiting www.RuleYourRealm.com
In this episode with Paul Cooley:
Understand the greatest obstacle Paul's clients encounter

Identify the primary factors that most contributed to Paul's success

Discover how to overcome obstacles on a day to day basis

Learn valuable advice from Paul's concept known as the "Realm of Awesome",which is especially  helpful when launching a new business

You can find out more by visiting RuleYourRealm.com
Podcast: Play in new window | Download