How to Become an Obstacle Buster- Karla Bauer
Host Warren Wandling takes you behind the scenes to get to know a variety of leaders and the keys to their success. Discover how leaders overcome their obstacles in order to achieve success. In this episode, Warren introduces you to Karla Bauer.
Episode 010 – Karla Bauer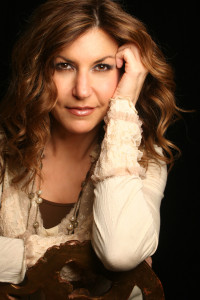 Karla works as an engineer during the day, (yes she's a total geek!) but when she kicks off her work heels, she transforms into an award-winning singer, songwriter, and inspirational speaker. Karla continues to redefine the boundaries as an independent music artist being featured with a Contemporary Christian and Christmas station on Pandora Radio. You can also hear her music on many independent movie soundtracks and the playlists of radio stations worldwide. 
In this episode with Karla Bauer:
Discover, as a Singer / Inspirational Speaker, the greatest obstacle her fans encounter.

Identify the primary factors that contribute to her success.

Discover how she overcomes obstacles on a day to day basis.

Learn what

a

uthors, singers,

 

songwriters

have influenced Karla in her business.

As a mentor of G.L.O.W (Girls Leading Our World), learn one key strategy that she teaches middle and high school girls to help them succeed.
To connect with Karla Bauer  
Make sure you join her email list  
Podcast: Play in new window | Download