How to Become an Obstacle Buster – Dan Goodwin
Host Warren Wandling takes you behind the scenes to get to know a variety of leaders and the keys to their success. Discover how leaders overcome their obstacles in order to achieve success. In this episode, Warren introduces you to Dan Goodwin.
Episode 013 – Dan Goodwin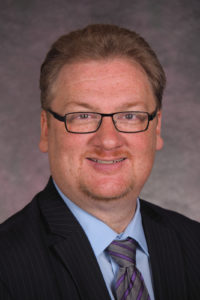 After finishing a 19-year career in 2007 with Sprint as a Regional Security Manager, Dan embarked on his entrepreneurial journey and transitioned from corporate employee to entrepreneur. During his tenure at Sprint, Dan had completed both his Bachelor's Degree in Human Resources Management and a Master's in Business Administration. Dan is now back at his alma mater teaching Entrepreneurship at the Master's level.
Upon leaving Sprint, Dan used his corporate skills and immediately began a consulting business specializing in Security and personnel issues. In addition to his consulting business, he and his wife established a real estate team and began working with investors. Later they also expanded their practice to help homeowners facing foreclosure as the real estate market crashed from 2008-2012.
Dan is currently CEO of Our Connected Lives, a coaching and consulting company which specializes in helping business owners as they move from startup to stability to scale up their businesses. Dan is a connector of people and has built an extensive network as he works to build relationships within the entrepreneurial community in Kansas City and beyond.  Dan is excited about his next opportunity as he helps launch a new venture helping business owners become members of a private, invite-only mastermind group, focused on education, personal growth, and scaling of current businesses.
 In this episode with Dan Goodwin, you will:
Understand the greatest obstacle his clients encounter

Identify the primary factors that contributed to his success

Learn one key insight from his soon to be released book "The Great Win – 25 Lessons I wished I Had Learned When I was 25".

Discover the authors that influenced his business success.
To connect with Dan Goodwin: 
LinkedIn – https://www.linkedin.com/in/dgoodwinus/
Podcast: Play in new window | Download