Introducing This Exclusive Webinar From Warren Wandling
How to Become an Obstacle Buster
BRAND NEW Complimentary Virtual Training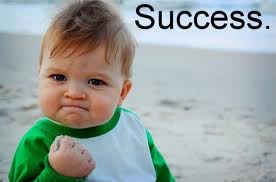 "Are you not living up to your full potential? Discover how to Become an Obstacle Buster for Leaders and break though any Obstacle!"
Yes, Warren I want to learn how to become an Obstacle Buster and break through my Fear's, so I can attract more clients and make more money.
"We all have dreams and obstacles in our lives. My hope is that you will overcome your obstacles while pursuing your dreams."  Warren Wandling
Option 1 sign up for the eCoaching  program - Free to join
Join for free https://warrenwandling.com/yt-2
Option 2: Sign up for the webinar - free to join
What is the number one Obstacle that is holding you back, if you master it could change your life?
Not enough leads for your business
Don't want to chase your friends and family
Tried for being on the NFL (no friends left) list
Not knowing how to develop an automatic lead generating machine
How can I Stop Procrastinating  on my  dream
WITHOUT costing you a – Nothing, Zero, It's Free (And it works EVEN if you have been stopped by Fear or Procrastination before)
Without question ...knowing how to face your  FEAR is the number Obstacles we all face. 
Learning strategies to eliminate your fear will give you the confidence you need to reach your full potential.
How to Become an Obstacle Buster for Leaders is designed to inspire Leaders to overcome their obstacles and experience the ultimate success. This workshop is based on the 5 Laws of Awakening Significance and is a fresh approach to discovering and applying the unique gifts and talents that lie within every Leader. This workshop shows Leaders how to evaluate their career from a different perceptive and bringing Purpose & Significance to Your Work
 "I have used your ideas on overcoming obstacles myself several times and have
heard others talk about the concepts you shared with us. This tells me you had a
huge impact on all of us who were lucky enough to attend that day. Most touching
of all was your personal story of overcoming a huge obstacle! It was
clear you believe in all you shared and this made your presentation even
more enjoyable and practical!" –
 Debra Amandola, MBA, PCC Executive Coaching Plus, LLC
TRAINING BENEFITS:
Learn how to become an Obstacle Buster
Discover how to achieve greater results in your life
Learn to live your life on purpose
Increase your productivity
Reduce conflict and stress
WORKSHOP OUTLINE AND DELIVERABLES:
Master Your Productivity
Learn how to use the 80/20 rule to get results Personally and Professionally
Discover the power of Focus
Reduce  your stress level
Become effective steward of your time
Discover Your Purpose and make an impact in your life
Learn how to develop Perseverance with a simple strategy
Determine if your belief system is working for you or against you
Learn how to increase your perseverance
Increase your risk tolerance and sorrow to the top of your business
Understand the external and internal inputs that affect you daily
 Simply enter your name and email address below for all the details. Can't make the webinar ? No worries still enter in your name and email address to get the recording.
About Warren Wandling
As a national speaker and business coach, he coaches and inspires others at all levels of an organization, to bring purpose and significance to their work. Warren is known for delivering his material with high energy, while providing information that is relevant, impactful, and results-oriented. His training and coaching background bring a unique perspective to all who desire to "Awaken Significance" within!
 Brian Tracy from him book GOALS !
 "What one skill, if you developed and did it in an excellent fashion, would have the greatest positive impact on your career? "  Brian Tracy
This webinar is for you if you're ready to break through your Obstacles and leave Fear and Procrastination behind.  S0 you can stop stressing about your next step in getting results you want in your life.