How to Become an Obstacle Buster / Debra Jason

Host Warren Wandling takes you behind the scenes to get to know a variety of leaders and the keys to their success. Discover how leaders overcome their obstacles in order to achieve success. In this episode, Warren introduces you to Debra Jason.
Episode 006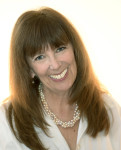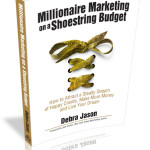 Debra Jason is the award-winning author of  "Millionaire Marketing on a Shoestring Budget." A professional speaker, direct response copywriter, and multi-faceted marketing consultant, she started her business, The Write Direction, in 1989.  Debra is also the recipient of the Rocky Mountain Direct Marketing Association's "Creative Person of the Year Award." Her mission is to not only inspire, but to empower you with real-life, cost-effective marketing strategies — strategies that help you increase the visibility of your business so that you gain top-of-mind awareness and attract a steady stream of happy clients without breaking the bank. 
To learn more about Debra Jason:
Podcast: Play in new window | Download