How to Become an Obstacle Buster / Bob Burg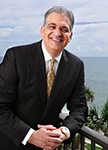 Episode 004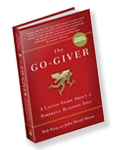 Bob Burg 
 Host Warren Wandling takes you behind the scenes to get to know a variety of leaders and the keys to their success. Discover how leaders overcome their obstacles in order to achieve success. In this episode, Warren introduces you to Bob Burg.
Bob Burg shares great insight and strategies in building your business.
Bob Burg shares information on topics vital to the success of today's businessperson. He speaks for corporations and associations internationally, including fortune 500 companies and numerous direct sales organizations.
Bob regularly addresses audiences ranging in size from 50 to 16,000 — sharing the platform with notables including today's top thought leaders, broadcast personalities, Olympic athletes and political leaders including a former United States President.
Although for years he was best known for his book Endless Referrals, over the past few years it's his business parable, The Go-Giver (coauthored with John David Mann) that has captured the imagination of his readers.
It shot to #6 on The Wall Street Journal's Business Bestsellers list just three weeks after its release and reached #9 on BusinessWeek. It's been translated into 21 languages. It is his fourth book to sell  over 200,000 copies.
He and John David Mann have just released their newest book, another business parable focusing on influence and leadership. Entitled, It's Not About You, it shows how focusing on others is the best way to obtain stratospheric success in your own life and business.
Bob is an advocate, supporter and defender of the Free Enterprise system, believing that the amount of money one makes is directly proportional to how many people they serve. A lover of animals, he is a past member of the Board of Directors for Safe Harbor, which is the Humane Society of Jupiter, Florida.
Click here to listen.  Bob Burg Bob Burg shares great insight and strategies in building your business.
Podcast: Play in new window | Download