Host Warren Wandling takes you behind the scenes to get to know a variety of leaders and the keys to their success. Discover how leaders overcome their obstacles in order to achieve success. In this episode, Warren introduces you to Betsy Allen-Manning.
Episode 024 – Betsy Allen-Manning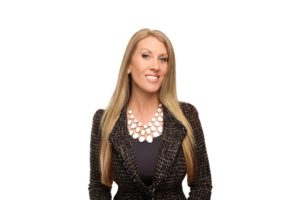 Featured on FOX, CBS, ABC & NBC, Betsy Allen-Manning, aka, "The Personality Expert", is a Leadership Speaker, best selling author, & TEDx Presenter. Betsy has trained leaders of multi-billion dollar corporations, such as BMW, Toshiba & the US Dept. of Defense, on how to communicate effectively, influence ethically & impact humanity through understanding personality styles.
 In this episode with Betsy Allen-Manning you will:
Understand the greatest obstacle her 

clients

 encounter

Identify the primary factors that contributed to her success.

Learn how she overcame a personal obstacle

Discover her "Secret Sauce" to help leaders communicate effectively.

Receive advice to successfully launch your business – from her experience in launching BetsyAllen-Manning.com.
To connect with Betsy Allen-Manning
Resource for  Becoming an Obstacle Buster
FaceBook training-My friend Jacob Salem, who is the Digital Marketing Expert behind the Zig Ziglar's brand, is GIVING away tips from his 4 Cylinder Strategy that you can implement into YOUR business immediately.
Podcast: Play in new window | Download
Subscribe: Apple Podcasts | Android | RSS