Host Warren Wandling takes you behind the scenes to get to know a variety of leaders and the keys to their success. Discover how leaders overcome their obstacles in order to achieve success. In this episode, Warren introduces you to R. Shawn McBride.
Episode 29 – R. Shawn McBride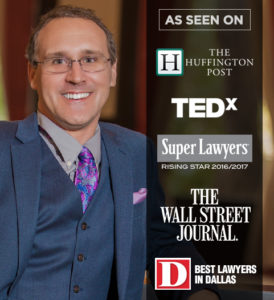 R. Shawn McBride is an attorney and a CPA.  He's worked for some of the biggest law firms in the world.  He's helped countless clients with their business plans and execution as both an attorney and a business strategist.
What you'll love about Shawn is that he brings practical meaningful business tips that you can use starting immediately in your business. Fans know you don't get a lawyer talking
at
you when Shawn presents…you get an experienced business friend talking with you about you and your future.
Shawn is known to bring real business tips with a twist of Do Business Differently(TM).
In this episode with R. Shawn McBride you will:
Understand the greatest obstacle his

clients

 encounter

Identify the primary factors that contributed to his success

Shawn shares a personal story, explaining how he overcame his obstacles to achieve success

Receive advice to successfully launch your business from his experience in launching McBride For Business, LLC

Learn what authors influenced him in his business
Connect with R. Shawn McBride 
Resource for  Becoming an Obstacle Buster
Click Funnels: The only system you need to market your services and products online!
Podcast: Play in new window | Download
Subscribe: Apple Podcasts | Android | RSS