Host Warren Wandling takes you behind the scenes to get to know a variety of leaders and the keys to their success. Discover how leaders overcome their obstacles in order to achieve success. In this episode, Warren introduces you to Sean Piket. 
Episode 016 – Sean Piket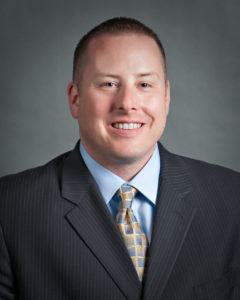 Sean Piket has over 23 years of experience in sales, sales management, entrepreneurship, and business operations primarily at emerging-growth IT services firms ranging from start-ups to mid-market national systems integrators prior to launching Sales Integrity in 2004 as its Founder & CEO. Sean's primary areas of expertise include creating, building and improving sales operations and improving individual selling effectiveness, efficiency and productivity through the implementation of sales coaching, sales process automation and sales recruiting services and solutions.
Sean has created leverage-able sales models, sales processes, and a sales methodology to aid him in the process of helping his clients achieve tangible business benefits and quantifiable sales growth results. Examples include the Sales Achievement Framework™ coaching curriculum for sales professionals, Sales Management Framework™ toolkit for sales managers, and Sales Infrastructure Framework™ blueprint for sales operations. Through Sean's efforts he helps his clients increase sales between 10-25% annually, on average, and has helped the individual sales professionals he personally coaches collectively generate well over $100M in technology sales annually.
Sean is the past-President and former Chairman of the Board of the Dallas affiliate of Sales & Marketing Executives International (SMEI), the world's largest association of sales and marketing management professionals. Sean is also the Co-founder of the national IT Roundtable association and sits on the DFW IT Roundtable board as Vice-Chairman in Dallas.
In April of 2016 Sean launched a new company featuring an online learning and coaching delivery software platform, MyCoachSite. Sean is the host of the weekly Sales Integrity Podcast and is currently writing a new book titled "Prospecting On Purpose", which will be published in the Fall of 2017.
 In this episode with Sean you will:
Understand the greatest obstacle his clients' encounter.

Identify the primary factors that contributed to his success.

Receive advice to successfully launch your business –strategies from his Sales Strategy Consulting Services.

Discover the authors that influenced his business success.
To connect with Sean Piket:
Podcast: Play in new window | Download