Success
Host Warren Wandling takes you behind the scenes to get to know a variety of leaders and the keys to their success. Discover how leaders overcome their obstacles in order to achieve success. In this episode, Warren introduces you to Jim Padilla.
Episode 021 – Jim Padilla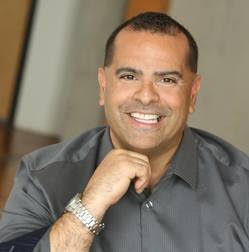 Jim is a Master Sales Trainer, an Expert Team Builder and a Launch Specialist. With more than 20 years' experience building teams and leading them to success Jim has an impressive track record of achieving sales results.
As one of the industry's leading authorities on all things launch, Jim and his team have led dozens of entrepreneurs to huge launch success; driving sales and surpassing goals and expectations. Having shared the stage with Jay Abraham and Les Brown, Jim brings an exceptional level of experience and talent to the world of sales. Jim's God given talent and nature allow him to inspire his team and partners to achieve their full potential.
In this episode with Jim Padilla you will:
Understand the greatest obstacle his clients encounter
Identify the primary factors that contributed to his success.
Learn how staying in your comfort zone can cost you your goals.
Receive advice to successfully launch your business – from his experience in launching the Done-For-You Sales service.
Learn what authors influenced him in his business.
To connect with Jim Padilla
Podcast: Play in new window | Download
Subscribe: Apple Podcasts | Android | RSS