Success
Host Warren Wandling takes you behind the scenes to get to know a variety of leaders and the keys to their success. Discover how leaders overcome their obstacles in order to achieve success. In this episode, Warren introduces you to Rome Madison.
Episode 28 – Rome Madison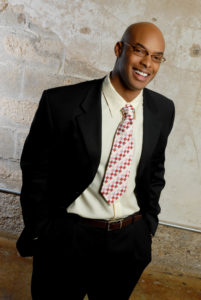 Rome Madison is an author and expert on innovation.
He works with corporations to identify patterns of
complacency that result in loss of revenue and market share,
and applies strategies to craft a brand that demands
attention and projects value to consumers.
Drawing from his experience as a college football star,
executive leader, and now speaker and consultant, Rome
delivers principles to address organizational challenges and
forge an innovative culture that builds industry-leading
companies. Rome's executive experience building the precision
medicine industry has made him an increasingly in-demand
speaker and executive coach.
In this episode with Rome Madison you will:
Understand the greatest obstacle his

clients

 encounter

Identify the primary factors that contributed to his success

Rome shares a personal story and how he overcame his obstacles to achieve success

Receive advice to successfully launch your business from his experience in launching The Superstar Training Academy

Learn what authors influenced him in his business
Connect with Rome Madison
Resource for  Becoming an Obstacle Buster
Click Funnels: The only system you need to market your services and products online!
Podcast: Play in new window | Download
Subscribe: Apple Podcasts | Android | RSS