Business Owners
Host Warren Wandling takes you behind the scenes to get to know a variety of leaders and the keys to their success. Discover how leaders overcome their obstacles in order to achieve success. In this episode, Warren introduces you to Joel Boggess.
Episode 023 – Joel Boggess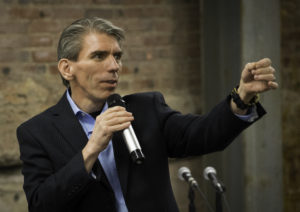 Joel Boggess is a speaker, author, and an award-winning podcaster. 
He teaches people how to ignite their courage, take bolder steps, and get greater results.
His latest book, Finding your Voice, hit the #1 spot in the success and self-esteem categories and was spotlighted by the editors of Success Magazine and included as a Success Book Summary.
His podcast, ReLaunch:
Named by Podcasters' Paradise – "Most Inspirational" two years in a row;
Mentioned in Huffington Post as being 1 of the top 5 shows to tune into for inspiration;
Mentioned in Inc as one of the top 20 business podcasts of 2015.
Joel's motivational content and practical how-to pieces have appeared on Success.com. in Networking Times and in Huffington Post.
Originally from San Antonio, Joel and his wife Pei live in Texas, and have a Golden Retriever and a Golden rescue, Bubba and Happy.
 In this episode with Joel Boggess, you will:
Understand the greatest obstacle his clients encounter

Identify the primary factors that contributed to his success

Receive advice to successfully launch your business from his experience in launching the podcast Relaunch

Discover the authors that influenced his business success
To connect with Joel Boggess:
Resource for  Becoming an Obstacle Buster
FaceBook training-My friend Jacob Salem, who is the Digital Marketing Expert behind the Zig Ziglar's brand, is GIVING away tips from his 4 Cylinder Strategy that you can implement into YOUR business immediately.
Podcast: Play in new window | Download
Subscribe: Apple Podcasts | Android | RSS